Can Sam Realty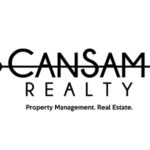 Description:
Welcome to CanSam Realty! We are a newly emerged real estate service provider, dedicated to matching our clients with the properties they've always dreamed of. CanSam Realty was started in
2021 under the objective of becoming the leading Property Management and Real Estate firm in the country. Apart from approaching our target market with vibrant dedication to our craft, our team consists of members who are fully committed to putting the needs of our customers at the forefront of all they do.
While the property management industry continues to grow and expand, we are aware that it takes a great deal of trust and courage to approach someone with your property investment needs and desires. That's why at CanSam Realty, we aspire to build long-standing relationships with our partners to gain an understanding of what is expected of us so we can deliver every time.
We invite you to explore our services or contact us today and find out how we can get you closer to achieving your property goals!
Mission Statement:
To facilitate the experience of buying and selling real estate by cultivating a spirit of connection, transparency, and integrity.
Vision Statement:
To become the leading real estate company in Belize with a renowned reputation of transparency, integrity, and excellence.
Meet Crystal Samos!
Crystal is our Realty and Property Management Manager who has an affinity for entrepreneurship and service provision to others. She's garnered over a decade of professional experience in numerous industries, with a specialty in hospitality, marketing, and other business solutions. Presently, Crystal manages numerous small businesses throughout Belize and is also the co-founder of a non-profit that aids small business owners to obtain startup resources.
Crystal is driven by an innate passion for helping others and establishing herself as a versatile and multi-faceted businesswoman. Outside of managing her daily affairs, she also prides herself in being a loving wife and mother – which she attributes to her empathy and compassion for others.
We regard Crystal as a core member of the CanSam Realty team and through her vision, experience, and talents, plan to achieve our highest level of performance on our journey to excellence.