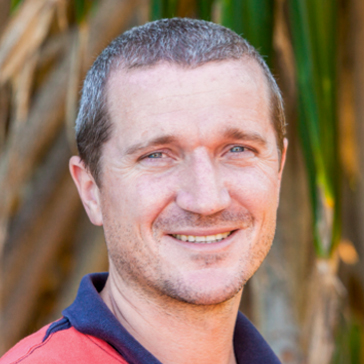 I was born in Oct 1976. Living in Placencia Village with my wife and father of 3 children age 7,8 and 10.
I fell in love with Placencia and Belize and have been buying and investing in properties in Placencia and other areas in Belize since 2004. Originally from Brussels, Belgium, we decided to move with the family to Belize and I joined the Boris Mannsfeld & Associates team.  Boris and myself are now 50/50 partners in the Real Estate office and we run a team of 14 in total for over a decade, making us one of the largest offices in the country.
Before my move, I build up extensive experience in a variety of international real estate projects, and spearheaded many business development projects including, food-production, Information Technology, Cosmetics and Construction. I personally developed, constructed and sold over a 100 units.
I have a paramedic degree, a master in information technology and an entrepreneurial MBA from Flanders Business School in Belgium and Kellogg School of Management in Chicago. On top I have never stopped learning, doing many courses and trainings every year for the last 2 decades.
I'm committed to Belize, this is my home for the last 15 years and I'm a Naturalised Belize Citizen.  8 years ago, my wife and I adopted a Belizean 1-day old girl, our 2 biological children were born in Belize as well. I was also appointed as a Belize Justice of the Peace. I also invested in several other business ventures in Belize.
Real Estate has been my passion for 2 decades, I have a special interest and wide expertise for the paralegal side of the business, the rules, regulations, laws, taxes, title issues, probates, lands procedures etc.  Using that expertise to support and drive my sales team!
What will I bring to the table:
BMA ( Boris and myself as a company culture )  have always been very vocal, straight up and bringing global issues to the table. I'm a talker, a negotiator and solution seller.  The global RE market in Belize has huge challenges and a long list of concerns to be addressed.  I will listen, advocate and speak up where needed, working to resolve some of those issue.
Being so long in Business, I'm recognized in the market and have built and extensive professional network.  I have worked numerous times with many other brokers, in good and in bad days, worked with every attorney in the country, spent endless days in all government offices from lands to companies and central bank.  I know the legal issues, challenges and I'm passionate about it.
I bring experience in this market, I have seen the old days and new days, have seen the evolution and challenges, and as such bringing a keen insight to the table. I'm professional and result driven.  I'm determined to bring Real Estate in Belize to the next level.
The south is my playground, That's the area where I know every square inch. I would love to set up regular meetings for all the brokers in the south, listen, suggest, and bring these concerns and solutions to the national team.
I'm also a big fan of the Real Estate Bill.  I do not like over-regulation and support freedom and a free economic market but we need some rules and regulations to protect the market and to guarantee professional future development of the RE market in general.
So where is my contribution to the board? : Expertise and subject matter knowledge, Experience, The south, Passion for the country and the market,  the network, the reputation, the drive and energy.
Looking out for all your votes on Wednesday.