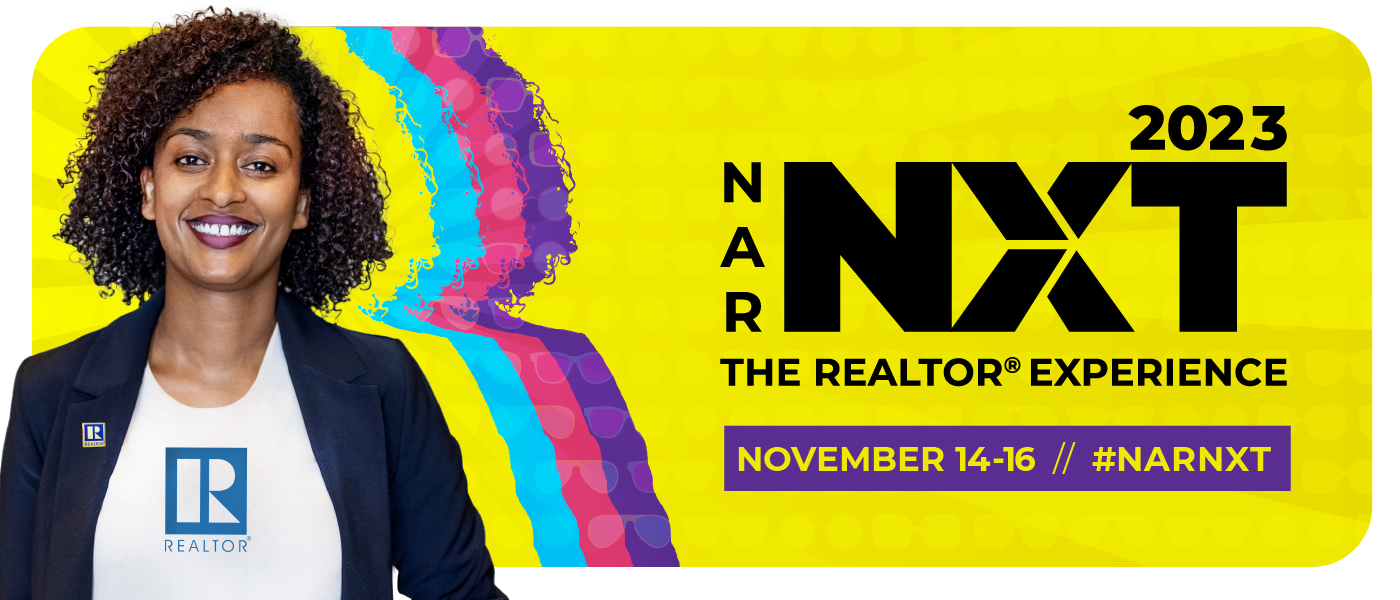 We are thrilled to invite you to join us in Anaheim, California, for NAR NXT, The REALTOR® Experience, from November 14-16, 2023!
Save the Date: November 14-16
Location: Anaheim, California
The Innovation is in the Experience:
NAR NXT promises an experience like no other, with fresh, future-focused content, rave-worthy presenters, elevated programming, facilitated networking, and offsite field experiences. You'll find many unique features that add relevance and value to this transformative event.
With over 100 dynamic speakers, including industry-leading experts, prepare to be inspired and informed as you gain insights that will reshape your real estate perspective.
Connect, Learn, and Grow:
Connect with over 15,000 attendees and forge valuable connections with like-minded professionals. Exchange ideas, discover the latest innovations, and explore offsite field experiences for real-world insights.
Return Home Empowered:
You will return home with the knowledge, tools, and connections to be successful in this competitive business. Don't miss the chance to invest in your growth and be part of this transformative event.
NAR NXT is more than just a conference or expo; it's NAR's flagship event with unmatched programming at an unbeatable value. Prepare to grow what you know, strengthen your skillset, pump up your professionalism, and reap the rewards of this exceptional experience! Every minute of the conference is carefully curated to optimize your time and maximize your ROI.
Register Now:
Secure your spot for the ultimate real estate adventure! Register now and get ready to unlock what's NXT.