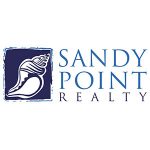 Description
Sandy Point Realty offers a full-service real estate experience. Whether you're looking for that dream getaway, vacation rental, or commercial or business investment to call your own, we have the knowledge and the team to help you make the right choice to suit your needs. Insightful analysis of the market, business analysis for commercial and business buyers, and pricing advice for sellers make us the most complete Real Estate Company in Belize. Our team stays with you during every step in the process and our after-sale support helps to get you the information and contacts you need to settle into the island and Belize. Experience, integrity, and service mean giving you the information you need to make informed decisions in an atmosphere of trust and help when you need it. Call today for a free consultation to discuss how we can make your Belize dreams come true.
Our Motto: Turning Dreams to Reality, One Property at a Time; buying - selling - investing
BZ Telephone: +501.226.5478
US Telephone: +561.337.9128
Visit our websites at www.sandypointrealestate.com and www.buyandlivebelize.com.