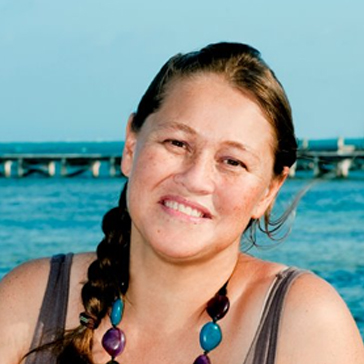 My name is Amanda Syme and I live full time in San Pedro, Ambergris Caye. I have worked in the real estate industry for almost 40 years. I started off with a little sale here and there amongst friends and family and have built up my business, Sunrise Realty so that it is now considered a premier brokerage agency on the island. I have extensive experience in real estate listing, sales and property management.
I want to thank you for allowing me some time at this meeting to introduce myself and want my colleagues to know that I appreciate the nomination for a board position at AREBB.
Please accept my apologies for being unable to attend the meeting but I am traveling at this time. I will be home next week and will be ready to hit the ground running if my nomination is successful and I am elected to the board.
Over the years I have been very aware of the real estate bill, in fact I first read it back in the early 1990s. I am very pleased to see that it is almost at the point where it can become legislated as this will provide a strong frame work to rely on moving forward in our industry. We are seeing that the sale and development of real estate in Belize is simmering away and we at a point where we need to see responsible and sustainable growth and development and we are in the unique position to be able to manage the changes that we are experiencing around the country.
We need to see that the AREBB organisation is recognised as the leader in the real estate market and that we are responsibly governing our industry. Ensuring that our members are well trained, honest and ethical. We want to see AREBB being recognised as being synonymous with integrity.
I would like to see us having a stronger voice in all government dealings regarding our industry and realize that in order to have such recognition our members will need show a united front with focused goals and a willingness to assist in formulating and then complying with regulations.
In order to achieve this we will need to see some coordination within our membership. Starting with some standardisation of basic contracts and then providing the training so that our members can be up-to-date and therefore able to guarantee clients, whether they are buyers or sellers, landlords or tenants that their rights and obligations and best interests are all taken into account and there is a clear path for a transaction to follow to its conclusion.
We know how important our industry is to the generation of foreign exchange as well as growth and development in so many co-dependent industries including tourism, agriculture and manufacturing to name jus a few. But in order for us to be recognised and our support sought out by these other industries we must have strong and determined leadership that keeps stays current and relevant. In other words, we need to have an open minded, progressive thinking and active board of directors that will guide our membership through the challenges we face and provide positive results that benefit all members.
Being a woman in business I believe it is important to support and encourage more women to take up leadership roles so that we can truly have an organisation that provides more equal representation.
On a personal level I have served as a mentor with the youth of island and have served the community at large in the capacity of being a Special Police Constable and a Justice of the Peace. I am a founding member of the South Ambergris Caye Neighbourhood Watch and the San Pedro Sailing Club. I was President of the Leos club and acted as secretary for the Belize Chamber of Commerce on the island; and with the Sea and Air Festival (now Costa Maya Festival.) I am on the San Pedro Business Association board and as such am an organiser of the San Pedro Lobster Festival and San Pedro Holiday Lighted Boat Parade. Over the past couple of years I have spent time focusing on our real estate industry and feel that I am now ready to contribute more of my time and energy to AREBB.
There are so many more subjects that I could touch on but I know our time is precious and limited so in closing I would like to thank our presiding board of directors for their tireless work over the past few years. I hope that you will consider casting your vote to elect me to the board of directors and I promise that if elected I shall also work tirelessly to achieve our goals.
Sincerely
Amanda Syme, JP