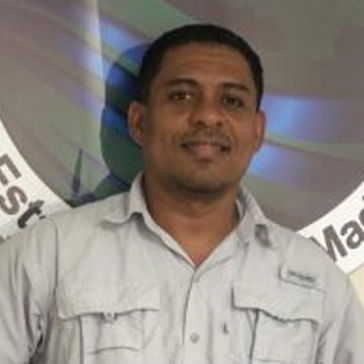 I'm Dean Hill, born and raised in Belize.  Coming from a family who established one the largest grocery stores and a successful restaurant business from the 1960s-1990s in Western Belize, I have always had a passionate for sales and customer service.  Coming for a family of 5 brothers and 1 sister, our parents ensured we travelled throughout Belize.  This allowed us to be immersed in the "melting pot" of cultures Belize boasts.  Earning a BSc. in Agriculture Economics from the University of the West Indies also allowed me to experience the cultures of many countries in the West Indies.
At the heart of Real Estate is serving people.  I recognize the trust and confidence my clients place in us and I strive on a daily basis to exceed their expectations.  That is the mantra at Hesed Realty Ltd!  Established in 2012, I am the Owner and an agent at Hesed Realty Ltd.   Our office is located in the heart of Belmopan on Mountain View Boulevard.
Outside of Real Estate, I enjoy giving back to my community, hiking and mountain biking.  I served as the Director of an Adult Night High School Program, giving adults a second change at earning their high school diploma.
Interest Statement:
It is refreshing that AREBB seeks to set, regulate and enforce standards for real estate across Belize.  Being on the board will allow me to be a part of an association that will advocate for changes that will benefit the real estate industry in Belize.  From my other experiences serving on boards, I will be able to contribute to the development of the real estate industry on a larger scale if given the opportunity to serve on the AREBB Board.