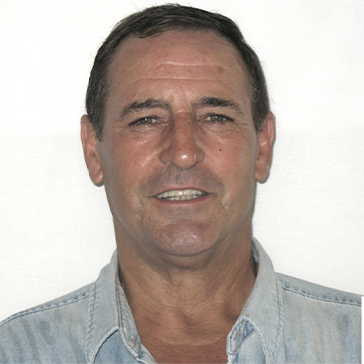 My name is John Acott and I am a real estate agent based in San Ignacio
I first came to Belize in 1978 with my RAF squadron of Harriers when the Guatemalan army was massing at the border and I returned for 6 month periods for 3 years. I came here as a civilian to live in 1987 and have been living in Cayo for 34 years.
I have been with RE/MAX Property Center in San Ignacio for about 15 years.  I am a long-term member of AREBB and served on the board for three years. I was actively involved in the meetings and discussions with a civilian company about forming a MLS programme for AREBB.
My company and myself have a good reputation amongst our clients and also amongst fellow realtors and I am on a first name basis with all of the agents in the Cayo District.
If selected as a member oi the AREBB board, I will encourage the formation of a MLS programme for AREBB members which will, I believe, encourage new members from the other organisation to join us. Also, an organised MLS will offer a standard format for listing and commissions and will mandate exclusive listings only which will stop the current situation where many sellers are demanding a 6 or 7% non-exclusive listing, which is not in our interest. It will also prevent a lot of disagreements between agents and the frequent breaking of our Code of Ethics.
I will also encourage the combining of the two associations into one but, if this is not possible, then we should move on and just encourage the growth of AREBB with more members.
My 25 years of military training has made me a very loyal and organised person and if selected, I believe I can become a good asset to AREBB. In particular, I believe that the paperwork for a MLS programme, whilst protecting the owner and agent, should be as simple as possible as many owners are not well-educated or sophisticated and have problems understanding agreements written in a heavy "legalese" format. I can definitely assist in producing these.
John Acott